SFL:MAD Testimonial: Tanashe Mahachi - A youth now in employment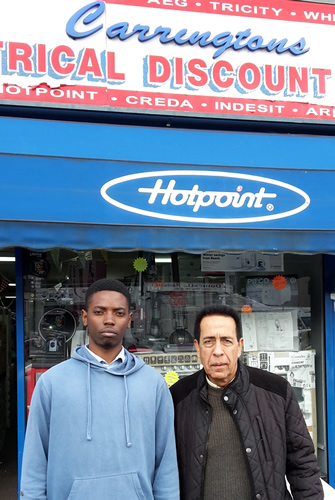 I used to play cricket with Vijay Sujan at Holtwhites Cricket Club in Enfield. He invited me to play in his charity fund raising event. At the time I was looking for a job but having no luck & I was just spending a lot of my time at home playing Xbox!

Bob Akers the chairman of the cricket club told me to contact Vijay, asking if there were any jobs going. He responded to me the next day asking me to send him my CV and to meet him to have a chat.
Within 2 weeks, he found me a job! I started employment on the 8th July 2013 & I have been with the same employer ever since. They have in this time trained me in other areas of the business.
I owe a big thank you to Vijay Sujan and his charity, for getting young people like me, into training and employment and helping others in similar situations.
Vijay's every day saying is 'Self Belief' & 'Perseverance' and I shall always remember his words.
Once again thank you Vijay for making a difference in my life!
Tanashe Mahachi.

COPYRIGHT (c) 2016 SFL-MAD.ORG | COMPANY REGISTRATION NO. 07864693 | ALL RIGHTS RESERVED.